About
The Centre for Health, Exercise & Sports Medicine (CHESM) at the University of Melbourne are excited to announce the release of painTRAINER (www.painTRAINER.org).
The painTRAINER program is an interactive, online program that teaches you effective strategies to manage your pain. The painTRAINER program is made up of 8 sessions, each lasting about 30-45 minutes. It is recommended that you complete one session per week. The painTRAINER program uses techniques that have been tested in scientific research.
Learn about how using pain coping skills changes the way you react to pain.
Learn a variety of pain coping skills and how to use them in your everyday life. Practicing the skills is an important part of the program.
Contains useful resources to log your practice, set reminders, and a workbook that is provided digitally, so that people may print/download for their own use.
Available free-of-charge to all users (e.g. people with persistent pain, physiotherapists, physiotherapy students, educators, researchers)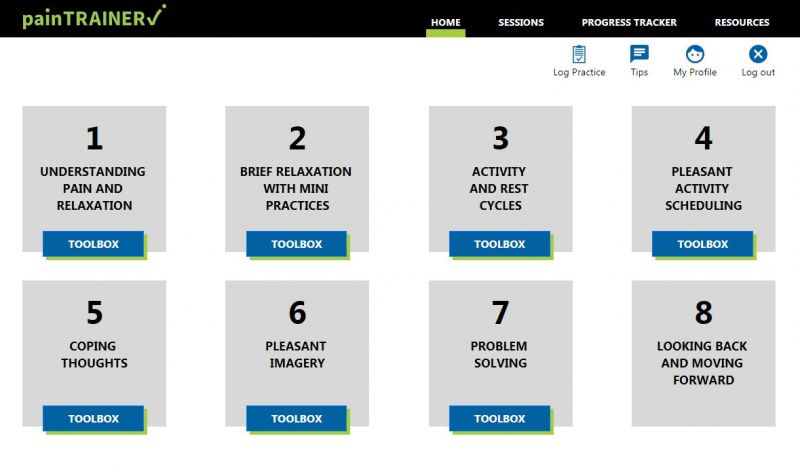 The current, updated painTRAINER was created by researchers (Professor Kim Bennell and Professor Rana Hinman) at the University of Melbourne in collaboration with Dr Christine Rini (Northwestern University) and Dr Francis Keefe (Duke University). It was funded by a National Health and Medical Research Council Centre of Research Excellence in Translational Research in Musculoskeletal Pain, Australia (Grant Number 1079078) and the Myeloma Division of the John Theurer Cancer Center of Hackensack University Medical Center (New Jersey, U.S.A.).