Lecture Series: Seeing Beyond
Seeing Beyond Lecture Series | April 2017
On Wednesday the 5th of April Prof. Algis Vingrys and Dr, Bao Nguyen presented at the Department's Seeing Beyond Lecture Series.
Thank you to all for coming along and joining in our discussion about mobile visual field testing, its implications for home monitoring and our role as primary eye care providers in this growing area. We also had some excellent insight as to the importance of a migraine and how it might impact other ocular disease such as glaucoma.
Seeing Beyond Lecture Series | October 4, 2017
Guest speakers:
Dr Laura Downie and Dr Holly Chinnery, from the Department of Optometry and Vision Sciences
Time:
6.30-8.00pm (please arrive by 6.15pm to sign in )
Location:
Fritz Loewe Theatre, McCoy Building, 253-275 Elgin Street, The University of Melbourne, Carlton 3053. Map
CPD points:
6 therapeutic points (approved)
Presentation summaries
Dr Holly Chinnery - Using mouse models to understand the neuroimmunology of the ocular surface.
The cornea is the only tissue in the body where nerves and immune cells can be visualised non-invasively using in vivo confocal microscopy (IVCM). Whilst a there is no shortage of Studies describing an association of corneal immune cells and alterations in nerve architecture in a range of ocular and systemic conditions, the functional relevance of these observations is unclear. Using the mouse as a model, we can investigate the micro anatomical features of corneal immune cells and nerves, and their spatial inter-relationship, in a range of clinically relevant conditions including corneal trauma and inflammation, ageing and dry eye disease. By investigating the factors that influence the morphology, distribution and density of corneal nerves and immune cells in mice, we hope to translate this information to better understand and interpret the clinical importance of corneal imaging in patients.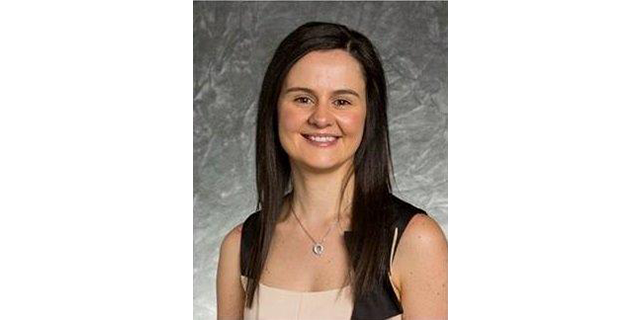 Dr Laura Downie – The Alpha to Omega of fatty acids for treating ocular surface disease
Over the past several years, there has been increasing clinical interest in the use of omega-3 fatty acid supplements for treating ocular surface diseases, including dry eye disease. However, some of the challenges faced by clinicians include what dose to prescribe patients, what form of omega-3s (e.g., fish oil, krill oil or other oils) are optimal and the required length of treatment to impart clinical benefit. This presentation will outline the latest evidence relating to the use of omega-3s for treating ocular surface disease, including their proposed mechanism of action, clinical trial evidence relating to their efficacy, and some exciting recent findings from our laboratory relating to the effects of omega-3 fatty acid supplementation on corneal nerve integrity.