MRFF Grant awarded to Professor David Berlowitz and team to tackle Motor Neurone Disease
Improving the respiratory health of MND patients is a top priority for Professor David Berlowitz and advocacy groups MND Australia and Fight MND. With $3.48m in support from the MRFF, the team is searching for solutions to improve lives via patient uptake of non-invasive ventilation technologies.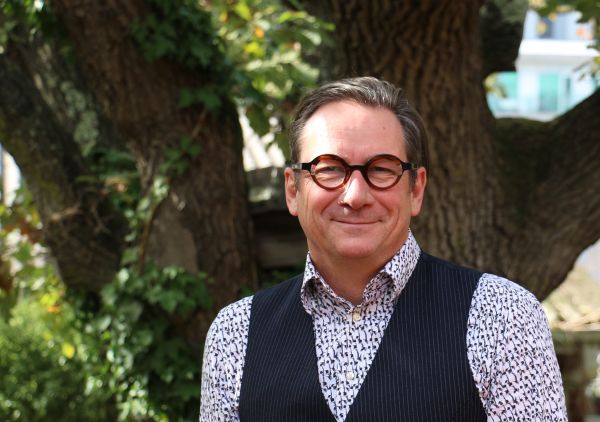 Tackling one of the world's cruelest diseases, Professor David Berlowitz and his team of medical researchers are looking to implementation science to hit Motor Neurone Disease (MND) where it hurts. Melbourne School of Health Sciences would like to congratulate Professor Berlowitz and his team on their recent $3.48m grant success from the Medical Research Future Fund (MRFF). Aiming to improve the respiratory health and life expectancy of MND patients, the study will involve a multi-centre randomised controlled trial of polysomnographic titration of non-invasive ventilation in Motor Neurone Disease. The MND community sits at the heart of the project, with The Victorian Respiratory Support Service at Austin Health, Fight MND and MND Australia all key collaborators in the grant's focus and execution.
MND is a rare and terminal neurological disease affecting one in 13 000 people, with a commonly short survival term of only two to five years from diagnosis. Every day in Australia, two people are diagnosed with, and people die from, MND. Currently there is no effective treatment or cure for the disease, but after 20 years of research Professor Berlowitz and his team have found that the effective use of non-invasive ventilation (NIV) can improve patient survival by approximately 13 months.
NIV is the process of providing patients with respiratory support without using invasive artificial airways such as tubing. Instead, oxygen is delivered via a face or nasal mask from a mechanical ventilator, known as an NIV machine. These machines allow people with MND to achieve the same quality of breathing while asleep as they do awake, which reduces patients' rates of lung capacity decline and helps maintain respiratory muscle strength. Despite its treatment success, only 19 per cent of Australians with MND are currently using NIV machines.
Using a method of sleep study called polysomnography, Berlowitz and his team aim to better understand the needs of MND patients. The eventual goal of the study is to allow NIV machines to match the exact breathing needs of individual patients as they evolve.
'When we paid particular attention to really match the breathing to the person and stop them from waking up, people used their NIV machines more,' explains Professor Berlowitz.
'We have evidence that if you use your machine more when you've got MND, you'll live longer. That's fundamentally what this grant is about'.
This is a significant win for the MND community, as currently the best pharmaceutical available to treat MND has an improved survival length of only two to three months.
Despite the treatment's success, many patients currently avoid using NIV machines because they are uncomfortable. A mismatch of breathing levels between patient and machine can occur with current NIV ventilator technologies because of the rapidly changing needs of patients as the disease progresses. This event is known as patient-ventilatory asynchrony, and Professor Berlowitz's team are using this study to determine whether uptake of the technology will increase by improving coordination between ventilator and patient using new AI technologies.
'There's sound evidence, particularly from Ireland, that critical mass of care is really important,' explains Professor Berlowitz.
'It's one of those disorders where the devil's in the detail of how you deliver the care, as much as what the elements of care are. This is where implementation science comes in - to understand how and why this works or doesn't work across the various centres, so that we can change practices as well as make a discovery.'
Professor Berlowitz holds a joint appointment with the University of Melbourne and Austin Health as the Chair of Physiotherapy (clinical). He is conducting the study across seven MND care centres Australia wide, and is currently working from the UoM's Joint Research Centre at the Austin Hospital in Heidelberg. Acting as the physical presence of the MSHS at the Austin, the Joint Research Centre is a clinical research hub and collaborative workspace for 11 researchers at the Austin. From this location critical data will be collected, analysed and sent back and forth between care centres for the duration of the study, in which 224 MND patients are partaking Australia wide.
Professor Berlowitz is exceptionally proud of the study's integral partnership with advocacy groups, Fight MND and the MND Australia, both of which are chairs of the grant's steering committee. 'Their engagement is really important to me in terms of making sure we're asking questions which matter to people living with MND, not just questions that matter to me as a researcher,' Professor Berlowitz explains.
As Chief Executive Officer of MND Australia, Carol Birks has spent her career advocating for people living with MND. Representing the community's voice nationally and internationally, MND Australia works to fight the disease via research, education, advocacy and support. The group's central goal is to empower people impacted by MND to live longer and more comfortably, with the eventual aim of finding a cure.
Continuing her search for solutions to provide optimal care, Birks has worked closely with Professor Berlowitz on the grant as an Associate Investigator.
"MND Australia's mission, as the national voice of people living with MND, is to advocate, inform, connect, and invest in research to improve the lives of all those impacted by MND," explains Birks.
"Our involvement in this exciting study therefore aligns not only with our mission, but also with the needs of the MND community as confirmed by our 2017 survey which identified that breathing and respiratory management was their highest priority for research in MND management and care".
Understanding the importance of the MND community being fully represented and supported by the grant, Professor Berlowitz has ensured the focus stays on patients' daily needs by allowing advocacy groups MND Australia and Fight MND to lead the charge.
'I've given away governance of the trial to the community organisations for people living with MND, because that's the point', explains Professor Berlowitz.
'They did a research priority setting exercise with carers, families and researchers, so this project was designed to map to the identified needs of the community. It's quite hard work to do it that way, because you've got to take a step back and let someone else tell you what's important. I'm very proud of it, it's the thing I love the most about this grant'.