Congratulating Our 2019 & 2020 Nursing Award Recipients
Congratulations to all of our Nursing Award recipients who have been recognised for their dedication and outstanding achievements in their studies.
The Department of Nursing offers a variety of courses tailored towards different skill and career levels, including specialist areas of interest. We are proud to award a number of Scholarships, Bursaries and Prizes to our diverse cohort of high-achieving students. These awards provide students with the opportunity to further their clinical, academic or research careers.
We applaud these talented students for their spectacular work during this particularly challenging year and would again like to congratulate each and every award recipient.
As a celebration of these students' achievements, we are proud to share the stories of some of our recipients.
Dorothy Jean Ineke Scholarship
"Returning to the University of Melbourne to further my education in nursing felt comforting and familiar, as my nursing journey was commenced here. Completing my post-graduate certificate in paediatrics, in the middle of a pandemic, was challenging to say the least. However, having a dedicated group of nursing educators both at the university and my work place (Northern Health), made the process easy and enjoyable. Being awarded the Dorothy Jean Ineke Scholarship in Nursing has motivated me to continue to progress in my career as a paediatric nurse. I am immensely grateful for the opportunities provided by this scholarship."
— Sherome Dias, Graduate Certificate in Nursing Practice (Paediatrics)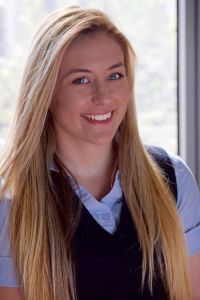 "Completing a post graduate certificate was never something I believed I could accomplish, let alone in the midst of a global pandemic. To be rewarded with a scholarship based on merit in addition to this, is one of my greatest achievements and reminds me that I am capable of anything I set my focus on. The knowledge and skills I have acquired through my studies with the University of Melbourne not only equip me to provide the highest quality care to my wonderful and diverse community, but also allow me to support my junior colleagues who aspire to do the same."
— Sarah Saladino, Graduate Certificate in Nursing Practice (Emergency)
Catherine Wotton Ovarian Cancer Scholarship
"I have recently completed a Graduate Certificate in Cancer Nursing at The University of Melbourne, and what an enjoyable experience it was. Not only was the course well run, I felt supported, and gained much knowledge that I can apply to my Nursing care, and help improve patient outcomes. I am incredibly humbled to of been accepted to receive The Catherine Wotton Ovarian Cancer Scholarship, and I have used this scholarship to allow myself to continue my studies in the field of cancer, and soon I wish to apply to become a Specialist Cancer Nurse. I look forward to continuing these studies next year through my Masters."
— Freya Dowling, Graduate Certificate of Nursing Practice (Cancer and Palliative Care)