Student Achievements
Student achievements from the Department of Optometry and Vision Sciences.
Anna van Koeverden
Congratulations to Anna van Koeverden for winning Optometry Victoria's Best Student Oral Presentation for her talk on the ways in which both low and high blood pressure might increase the risk of glaucoma at SEMO 2018. Well done Anna.
Jessica Healey
We are delighted to announce that Jessica Healey is the winner of Optometry Victoria's Academic Award: University of Melbourne. Jessica graduated in December 2017 and is currently working in regional Victoria. You can read more about Jessica on our website, or in the April edition of Scope. Congratulations Jessica.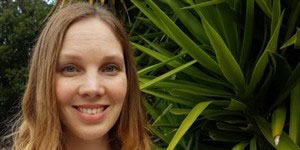 Selwyn Prea
Congratulations to Selwyn Prea who is this year's winner of Optometry Victoria's Postgraduate Travel Grant! At the ARVO conference Selwyn presented a poster that outlined the potential for home-monitoring of patients with age-related macular degeneration. Read more about Selwyn and his research.


Dr Mojtaba Kermani Ahangarani Farahani
Congratulations to Dr Mojtaba Kermani Ahangarani Farahani on successful completion of his PhD entitled "Electrophysiological and behavioural studies of top-down mechanisms of attention". This comprehensive work helps us better understand brain pathways that allow us to allocate attention when we read. Well done on a fine thesis.